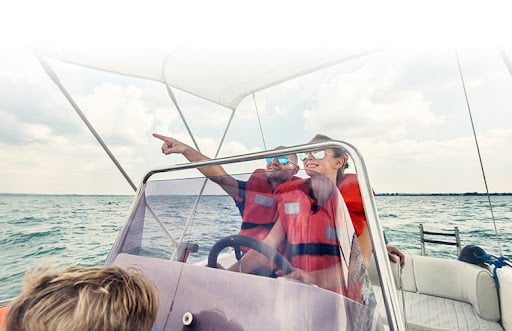 Horsepower restrictions apply to operators under 16 years of age.
Youths less than 16 years of age may not operate boats with motors over certain horsepower limits unless someone 16 years of age or older, and certified, is directly supervising them from inside the boat.
Note: Regardless of age, all pleasure craft operators require proof of competency to be carried on board.
| | |
| --- | --- |
| AGE | HORSEPOWER RESTRICTIONS |
| Under 12 years of age with no direct supervision | May operate a boat up to 10 hp (7.5 kW) |
| Ages 12 to under 16 with no direct supervision | May operate a boat up to 40 hp (30 kW) |
| Under 16 years of age, regardless of supervision | Cannot operate a personal watercraft (e.g. Jet Ski) |
| 16 years of age or older | May operate any vessel regardless of horsepower |