All pleasure craft powered by an engine or engines of 10 hp (7.5 KW) horsepower or more, including Personal Watercraft (PWC), must be licensed. Alternatively to licensing your boat, you can register it with Transport Canada.
A pleasure craft licence is a document that provides your boat with a unique licence number, which is valid for 10 years. Pleasure craft license paperwork must be kept on board when the boat is being operated.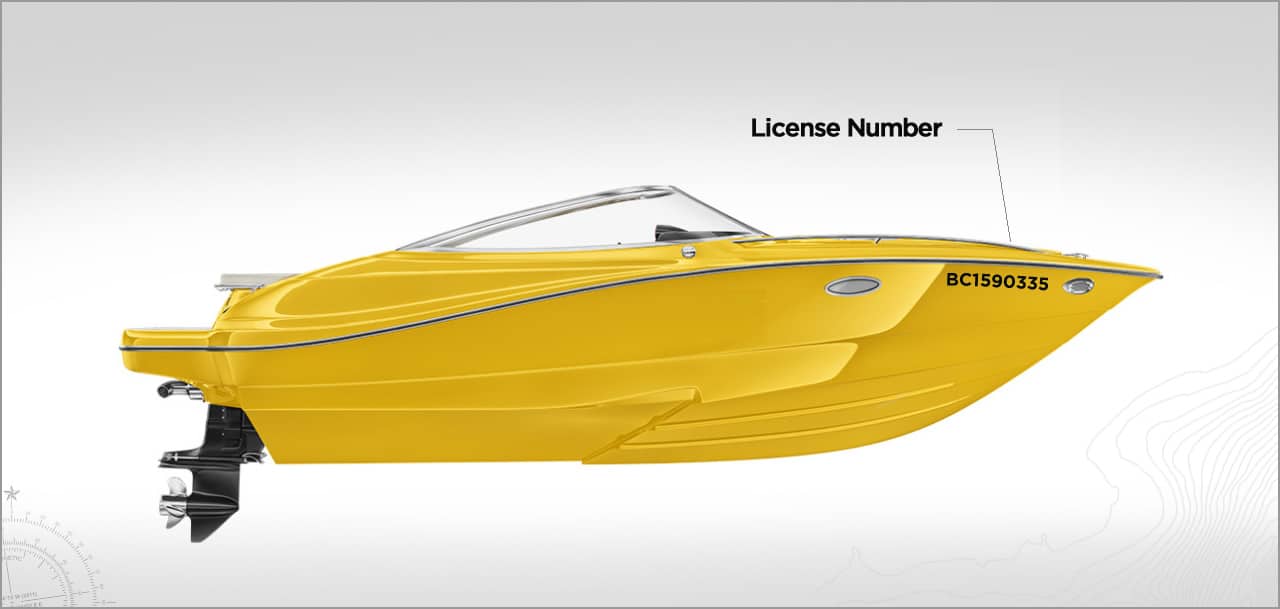 Display your Licence Number
On your boat, you must display the pleasure craft licence number:
On both sides of the bow;
Above the waterline;
As far forward as practical; and
Where it is easy to see.
The characters must be:
In block letters
At least 7.5 cm (3") high; and
Of a colour that contrasts with the background (see image below).