The Vessel Pollution and Dangerous Chemicals Regulations require that boats fitted with toilets be equipped with either a holding tank, a marine sanitation device or temporary storage. The illegal discharge of untreated sewage can have devastating environmental effects and is a serious offence.
Discharge is NOT permitted on in-land waters (including Great Lakes) and in waters that have been "designated" under these regulations.

Holding Tank
A holding tank collects and stores sewage or sewage sludge. Remember you must empty it at approved pump-out facilities on dry land only. Make sure to follow pumping instructions and avoid using disinfectants that may be harmful to the environment.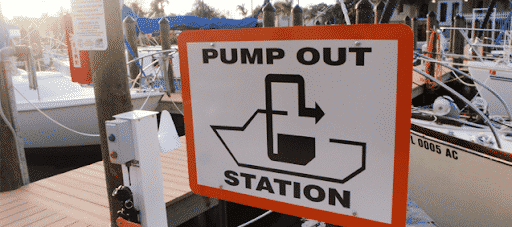 Marine Sanitation Devices
A marine sanitation device is designed to receive and treat sewage on board.
Black water/sewage may be discharged under special provisions outside of inland waters providing the discharge is passed through a marine sanitation device and satisfies fecal count limits set under the regulations.