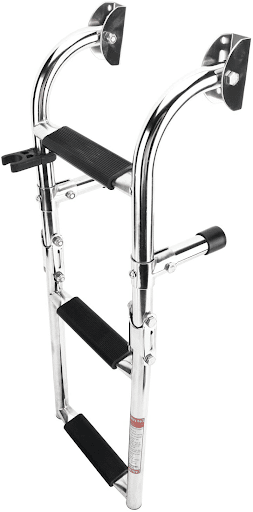 A reboarding device is a ladder or system that helps a person climb on board the vessel from the water.
All Pleasure Crafts with a freeboard greater than 0.5 metres must carry a reboarding ladder or other equipment (i.e. swim platforms, harness or rope) to allow easy reboarding of the vessel from the water.
Boats equipped with transom ladders or swim platform ladders meet this requirement, but the reboarding device cannot be part of the propulsion unit. The device must be appropriate for the vessel it is used for.