Wrecked, Abandoned or Hazardous Vessels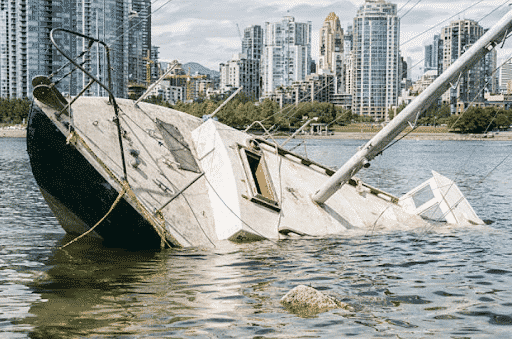 Boat owners are responsible and liable for the end-of-life management of their vessel(s).
Pollution from abandoned vessels has huge impacts on marine life.
Boat owners can be held responsible and liable for all pollution and clean-up related costs incurred, resulting from their boating activities, including abandoning a vessel.
If your boat is in bad condition, ensure that you dispose of it in a responsible manner before it impacts the environment or the safety of others.
Contact your local or regional boating association to know more on the best places to recycle or dispose of your boat.
It is the boat owner's legal responsibility to dispose of an old boat responsibly:
Do not abandon, neglect or deliberately sink the boat;
Ensure that ownership documentation is transferred properly; and
Recycle or dispose of your boat legally and responsibly.
Hazardous Wreck
The owner of a vessel involved in a maritime accident that results in a hazardous wreck must take all reasonable steps to mark the vessel without delay. This applies to all incidents in Canadian waters and Canada's Exclusive Economic Zone.
The operator of any vessel involved in a maritime accident that results in a wreck is required to report it, without delay to either:
CCG /MCTS Center; or
Transport Canada.
The owner of a vessel is liable for the costs of locating, marking and removing a hazardous wreck resulting from a maritime accident.