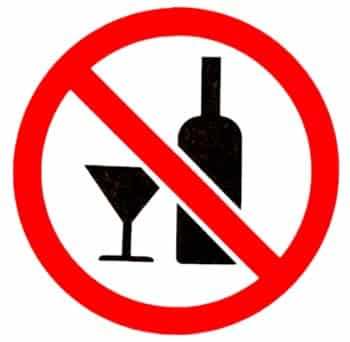 The consumption of alcohol, drugs, or other controlled substances can rapidly and significantly impair a person's ability to operate a boat.
Just as with automobiles, never hitch a ride with a boat operator who is impaired; instead, take action to prevent the impaired person from operating a vessel.
More than 40% of boating deaths are caused by alcohol and/or drug consumption. It is unknown how many near-misses and injuries occur from operators under the influence of alcohol and drugs that impair judgment and take away all common sense.
Alcohol intensifies the effect of fatigue, sun, wind, and boat motion to adversely affect balance, judgment and reaction time. Even one drink will affect you, so please leave the booze out of the boat.
Operating a boat while impaired is illegal and punishable under the Criminal Code. Operating a boat (with or without a motor) is subject to the same laws which apply to driving a motor vehicle. Laws regarding transporting or consuming alcohol vary from province to province. For more information on alcohol and boating check with your local and provincial authorities.
REMEMBER: In some provinces, operating a pleasure craft while impaired could result in seizure of alcohol and/or drugs and the loss of your motor vehicle's driver's license.
Blood-Alcohol Levels
Throughout Canada it is a criminal offence to operate a motorized pleasure craft with a blood alcohol concentration of more than 0.08 (80.0 milligrams of alcohol in 100 millilitres of blood).
If you are found operating a vessel while disqualified/prohibited, you will be subject to arrest and to the same punishment as if you were operating a vehicle on the road. You could be fined, be given a jail term, or both.
REMEMBER: Approximately 40% of recreational boating deaths in Canada are caused by consuming alcoholic beverages and/or drugs.