Free Boating License Ontario Study Guide
Ontario's Trusted Boating Resource.
Free Study Guide - Ontario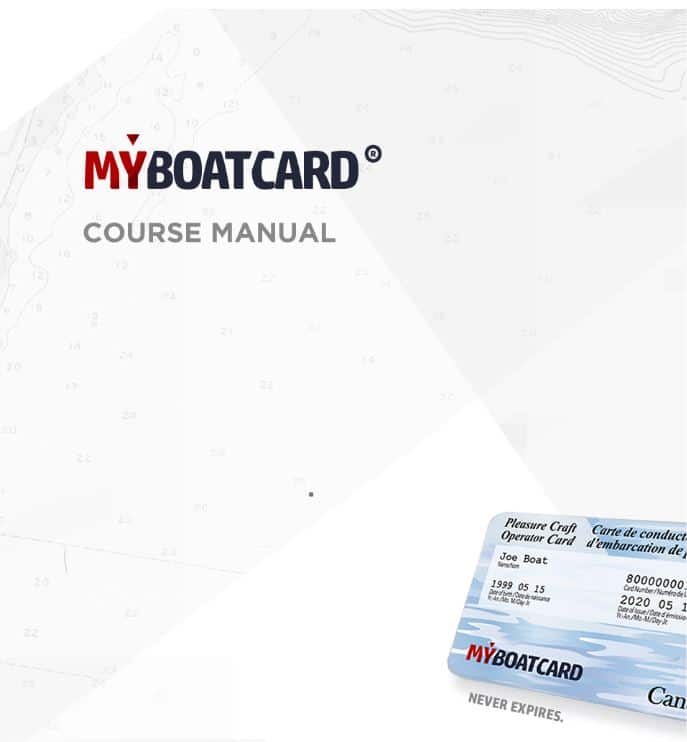 Get the best preparation for your boating license exam in Ontario. Use our free boating license study guide to help you in the PCOC final exam.
We made the course free so everyone in Ontario can easily access to the boating safety course and we can help raise boating safety awareness in Ontario.


Please Note: 
This study guide is a preview of the course material you will study to obtain the boating license (PCOC). You would need to register for our Boating License Course, if you are looking to obtain your boating license (PCOC).
Free Downloadable Study Guide
Ontario Study Guide Overview
MyBoatCard.com's boating license study guide is an excellent resource for those who are preparing to take the boating license exam in Ontario or for those that are looking for a quick boating knowledge refresher.
The study guide is a preview of the boating license course material required to obtain a Pleasure Craft Operator Card (PCOC) in Ontario. It covers the same important topics and concepts that are covered in the boating safety course, including boat terminology, boating regulations, safety equipment, navigation, and what to do in an emergency.
However, it is important to note that previewing this study guide will not count towards obtaining your boating license (PCOC). Users must still register for the boating license course here to obtain their boating license in Ontario.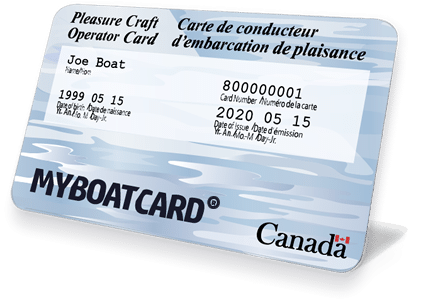 It is illegal to operate a powered watercraft in Ontario without a boating license (or other proof of competency), and the fines for doing so can be significant. Additionally, obtaining a boating license is a good way to ensure that you are operating your vessel safely and responsibly.
By completing a boating safety course and obtaining your boating license, you can gain the knowledge and skills needed to operate a boat, protect yourself and others, and avoid costly fines. If you want to test your knowledge – why not try out the free Ontario boating license practice test.
With the convenience and affordability of MyBoatCard.com's online course, there is no reason not to get your boating license today.
Join the over 2 million certified Canadians, and get your boating license in Ontario today!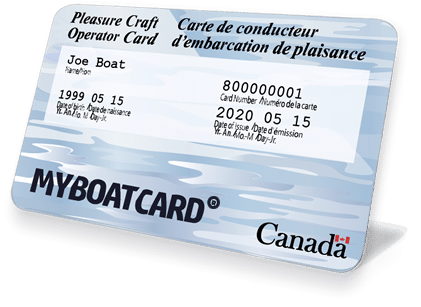 Transport Canada approved Boater Safety Course is free.
Take the course in your own time and risk free.
Other providers try to get you to pay upfront before you even have a chance to try out their course!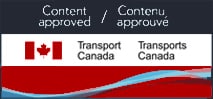 Transport Canada
330 Sparks Street, Ottawa Ontario, Canada. K1A 0N8
OVER 2,000,000
CERTIFIED
CANADIANS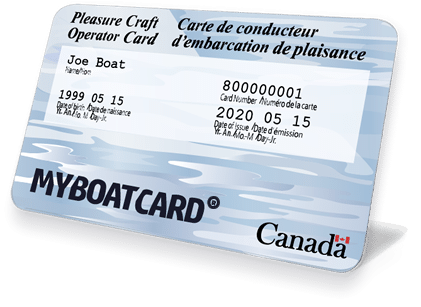 TRANSPORT CANADA.
ACCREDITED.
MyBoatCard.com® is accredited by Transport Canada to deliver boating safety courses and administer tests for the issuance of Pleasure Craft Operator Cards, including replacement cards, under the Competency of Operators of Pleasure Craft Regulations.